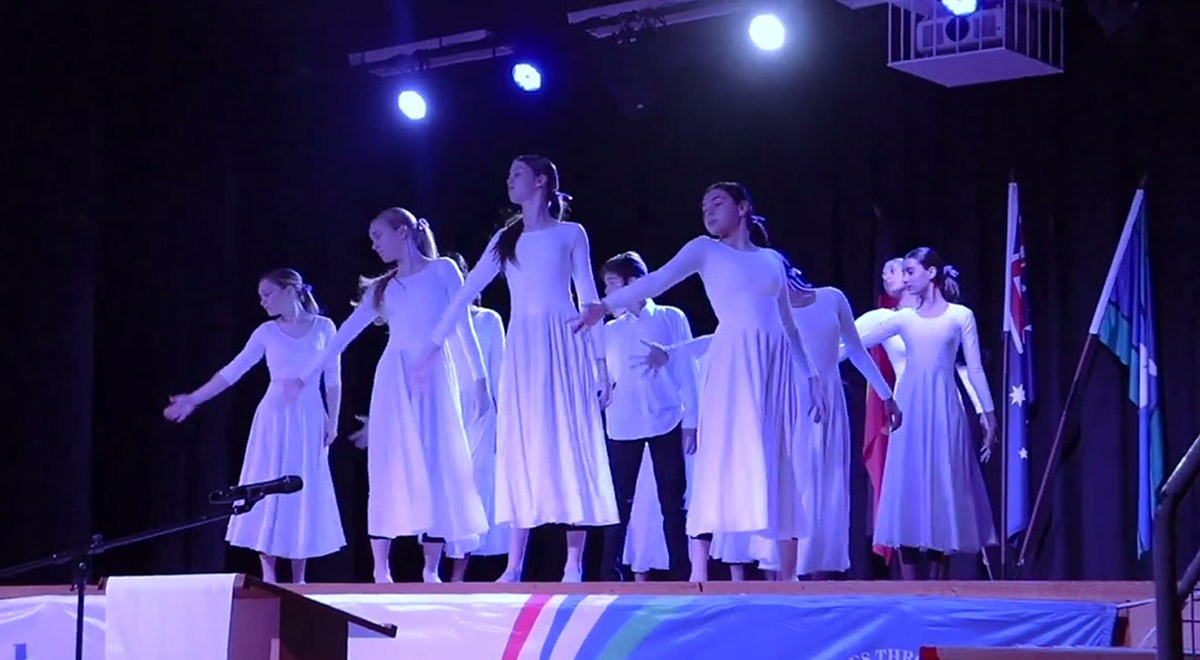 Over the course of Term 1, dance students collaborated with Mrs Rosser to create a reflective liturgical dance for our 2023 Easter Liturgy.
The theme was going from darkness to light, so they explored the concepts of loneliness and isolation in the beginning of the work and moved to togetherness and stewardship as the work progressed.
To support the performance, our year 11 and 12 Entertainment students designed and ran lighting and audio for the liturgical dance and other elements of the liturgy.
---
Special thanks to students; Dean Ocampo and Amelia Esposito for overlooking the filming and editing of this video: