Religious Education is an integral part of the curriculum at St John Paul II Catholic College.
The Religious Education program at St John Paul II Catholic College provides many opportunities for students to learn and grow in their faith, and participate in building an inclusive community committed to the Church and school.
We are committed to being authentically Catholic; inviting, inclusive and just with a focus on innovative and personalised learning and teaching; strong leadership and professional development of staff. We have a core team of Religious Education specialists whose focus is on learning and teaching.
---
Prayer, liturgical life and faith experiences
The College strives to:
Promote the spiritual, intellectual, physical, emotional and social development of each student
Develop an innovative curriculum that meets the needs of all students and is relevant for the 21st Century
Achieve our goals through participation, consultation and collaboration across all levels of the school community.
We have a core team of Religious Education specialists (many of whom have a Masters Degree in RE) whose focus is on the learning and teaching agenda. The College has been developing innovative curriculum initiatives that better prepares students for the Higher School Certificate and individual faith development.
We have an active liturgical life and students are encouraged to participate in prayer, liturgical celebrations, retreat days, pastoral care camps as well as College and class masses and reconciliation.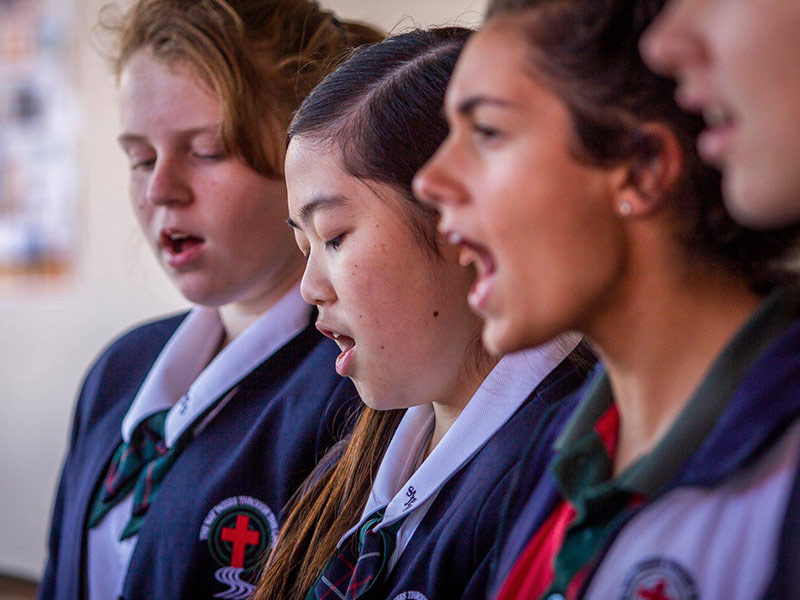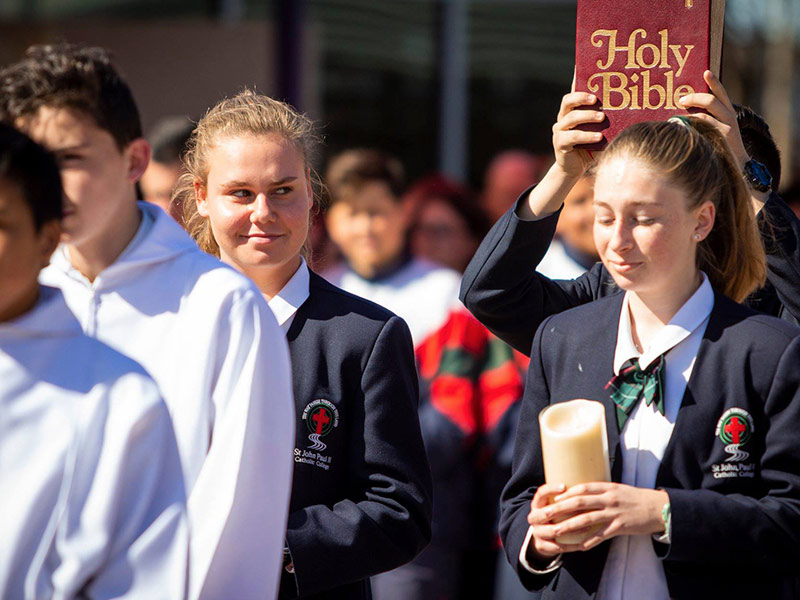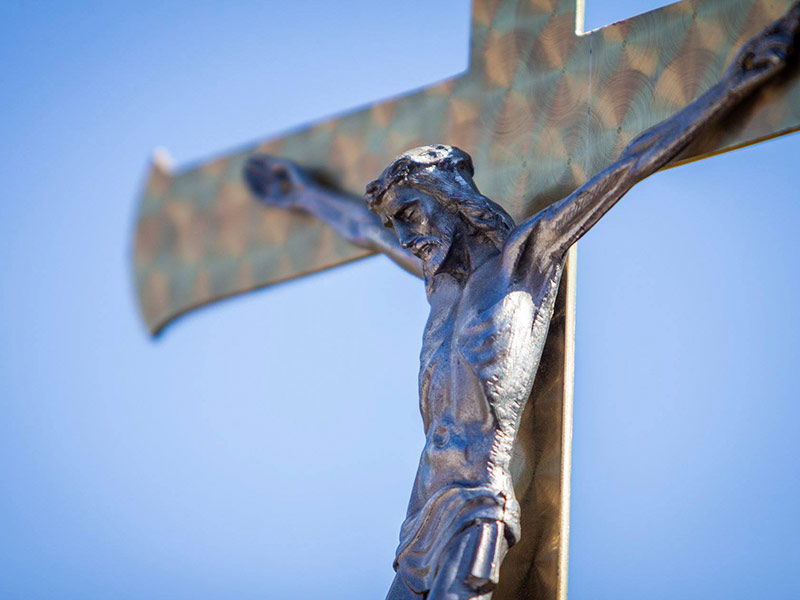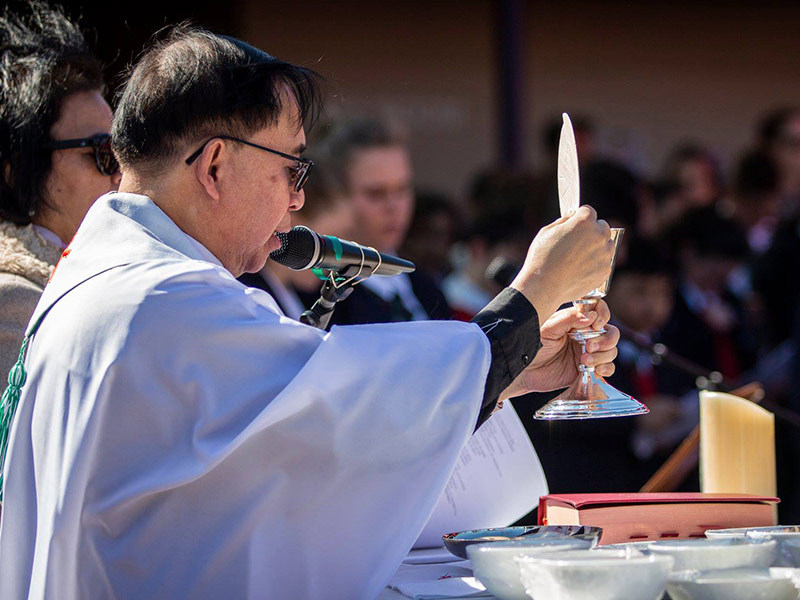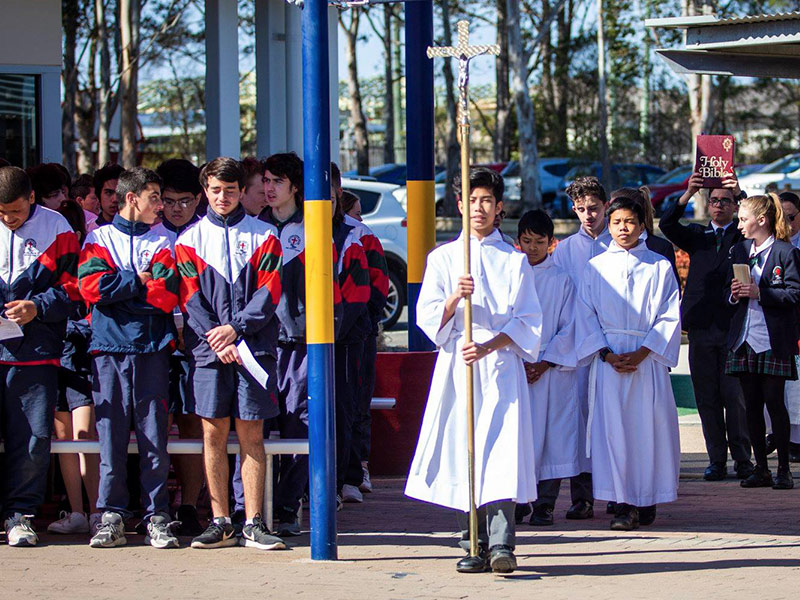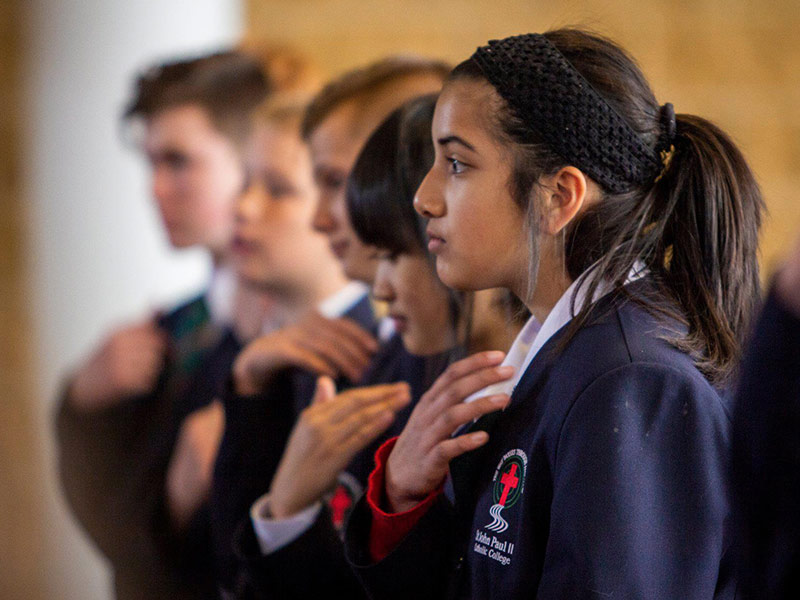 ---
Making a difference in the world
As a Catholic community, social justice is paramount to our spiritual life and is not only an obligation of our baptism but also an expression of our faith in action. The college encourages all students to become aware of a variety of global social justice issues and we have a strong, ongoing commitment to social justice issues which are at the forefront of many student extra-curricular activities.
We participate in community outreach programs such as St Vincent de Paul Society, East Timor and Caritas Australia. Many of our students volunteer on the 'Vinnies Van' and serve the homeless and lonely members of the wider community through the preparation and delivery of meals. Year 10 are put through a Community Service program and as students ever their senior years they are challenged to complete 20 hours of community service.