2022 CEDP Commissioning Mass
Most Reverend Vincent Long Van Nguyen OFM Conv DD STL, Bishop of Parramatta, led the Commissioning Mass last Thursday 24 March at St Patrick's Cathedral, Parramatta.

The mass commissioned our teachers Conchetta McDonald and Ananya Gautam. St John Paul II Catholic College is thrilled to have both Conchetta McDonald and Ananya Gautam join our community.

We welcome Conchetta and Ananya to the vocation of teacher and pray they will be blessed with a rewarding career in Catholic Education.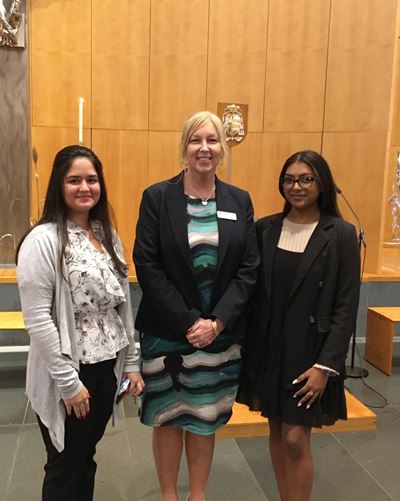 To read Bishop Vincent's homily please click this link:
https://catholicoutlook.org/dear-friends-bishop-vincents.../
---
Learn More About Us Here: https://www.stjohnpaul2.catholic.edu.au/About-Us
Read About Our Learning Here: https://www.stjohnpaul2.catholic.edu.au/Learning
Calendar and Term Dates: https://www.stjohnpaul2.catholic.edu.au/In-the-Loop/Calendar-and-Term-Dates
Contact Us Here: https://www.stjohnpaul2.catholic.edu.au/Contact-Us

Link with us!
Facebook: https://www.facebook.com/StJohnPaul2CC/
Instagram: https://www.instagram.com/stjpiicc
LinkedIn: https://www.linkedin.com/company/7670158/