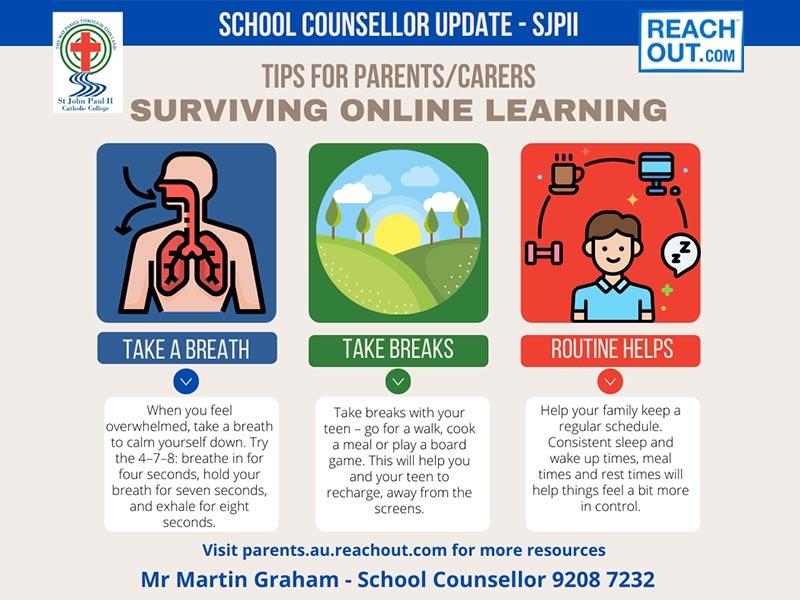 At St John Paul II Catholic College we are here assist Parents and Carers with managing your own wellbeing and supporting your teen through this tough time of online learning:
Take a Breath
When you feel overwhelmed, take a breath to calm yourself down. Try the 4–7–8: breathe in for four seconds, hold your breath for seven seconds, and exhale for eight seconds.


Take Breaks
Take breaks with your teen – go for a walk, cook a meal or play a board game. This will help you and your teen to recharge, away from the screens.


Keep a routine
Help your family keep a regular schedule. Consistent sleep and wake up times, meal times and rest times will help things feel a bit more in control.


---
For more resources visit:
The St JP II Counsellor's Corner